Helping Your Student Sign In
You can help your student to create an easier user ID and Password. First, open the Acellus/Power Homeschool app. Under the blue Student Sign in butter select the "Set Up Student Easy Sign-In."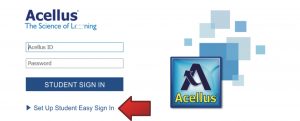 Create a unique username and password for your student. Next, enter your students Power Homeschool student ID (10 – digits) and password.
Your student is now set up to sign in with their Easy Sign-In.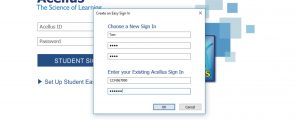 Helpful Suggestions: An Easy Sign-In will need to be set up on every device or at a new location where your student plans to work on their courses through Power Homeschool.