Attendance reports are available from the parent interface. To view these reports, you must first sign into your parent account. Once you are signed in, select your student's name from the list of students.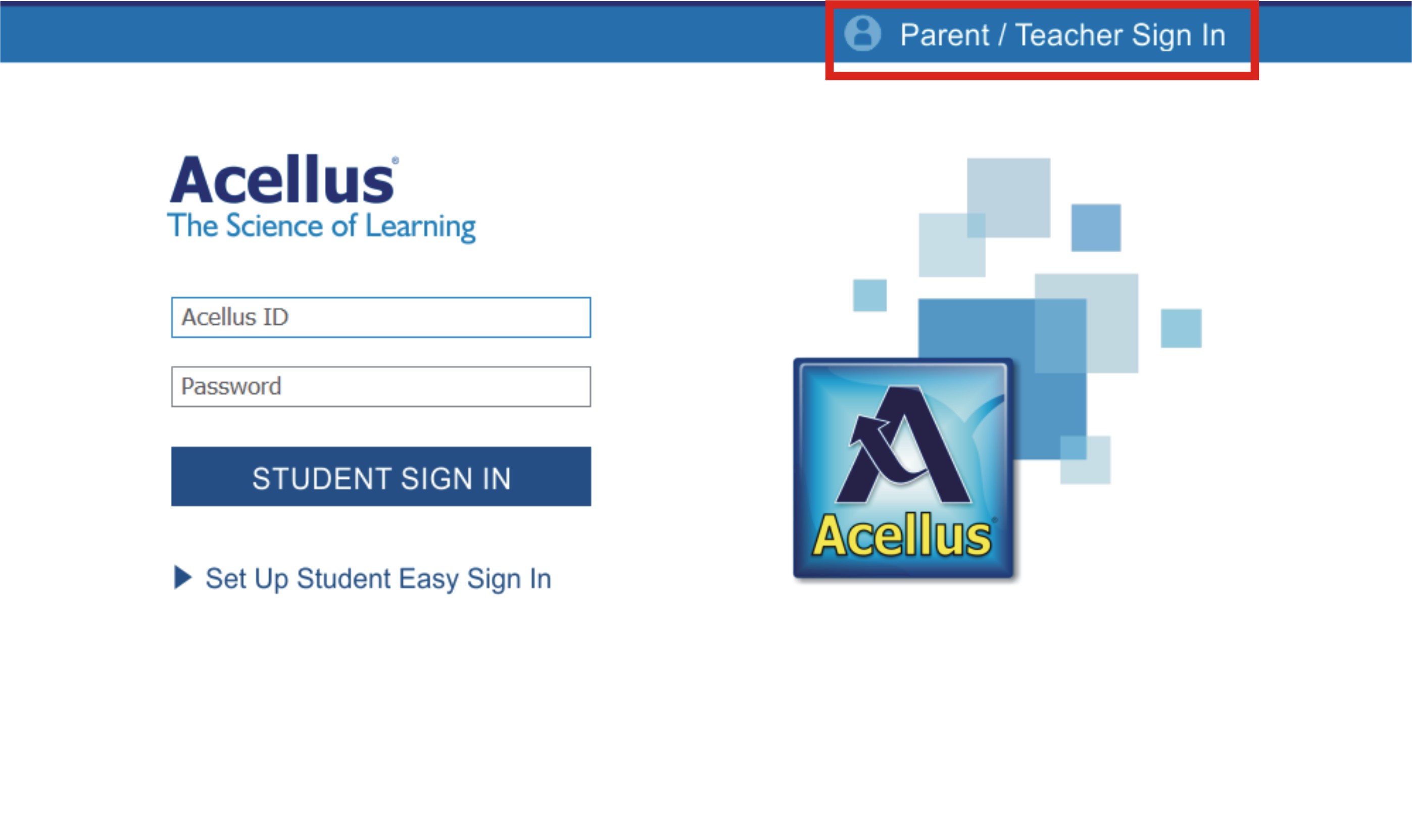 On the toolbar at the top of the page, select the "Attendance" icon.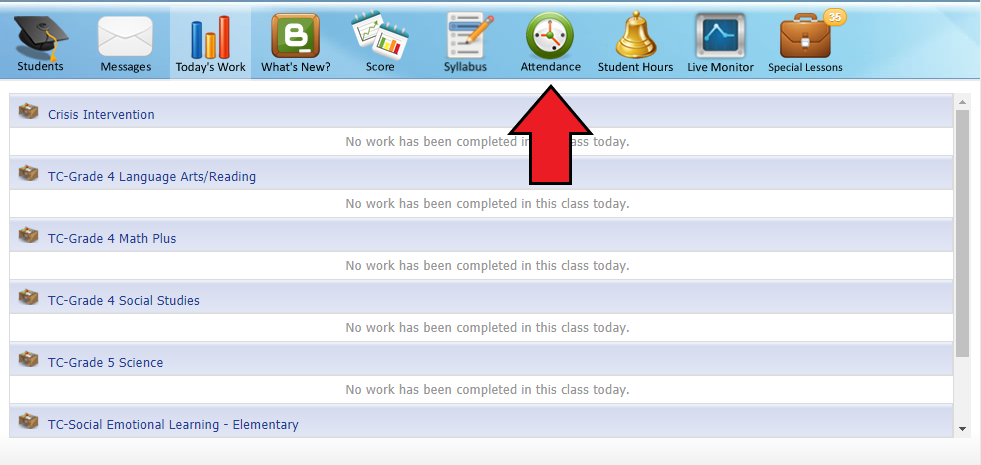 On the attendance report you can view the current month and the days that your student has completed work in their courses. From here, you may select the month you'd like to view or print.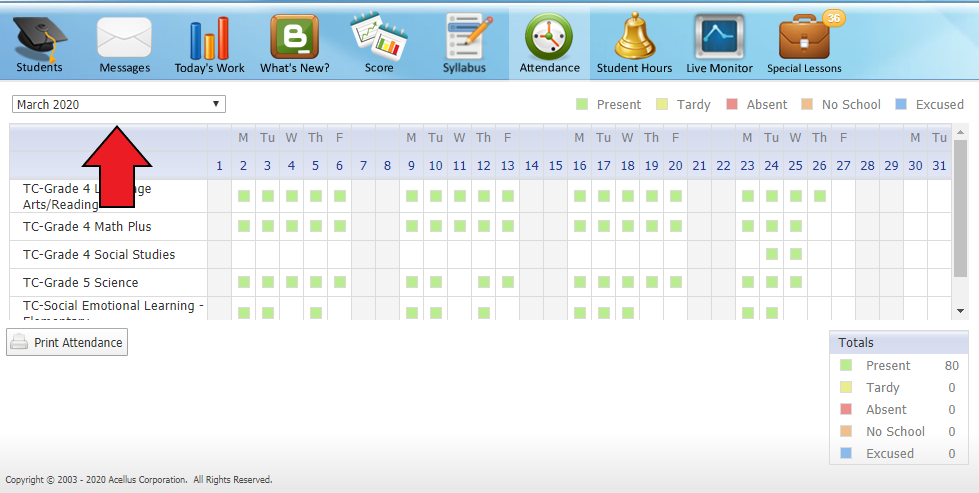 Next, select the print attendance at the bottom of the screen.
NOTE: Attendance cannot be updated manually. The system will keep track of when students logs into work on their courses. To view how much time your student spent in a course, you may select the student hours icon next to the Attendance icon. We do not mark students absent or tardy in Power Homeschool.