 You can enable Tutoring Mode on any of your student's classes through the parent interface. 
Tutoring Mode is designed as a supplemental tutoring resource. Course progress in this mode will not change your student's course position in the default Teaching Mode.
First, sign into your Parent Interface using the Acellus App. Click on 'Manage Account.'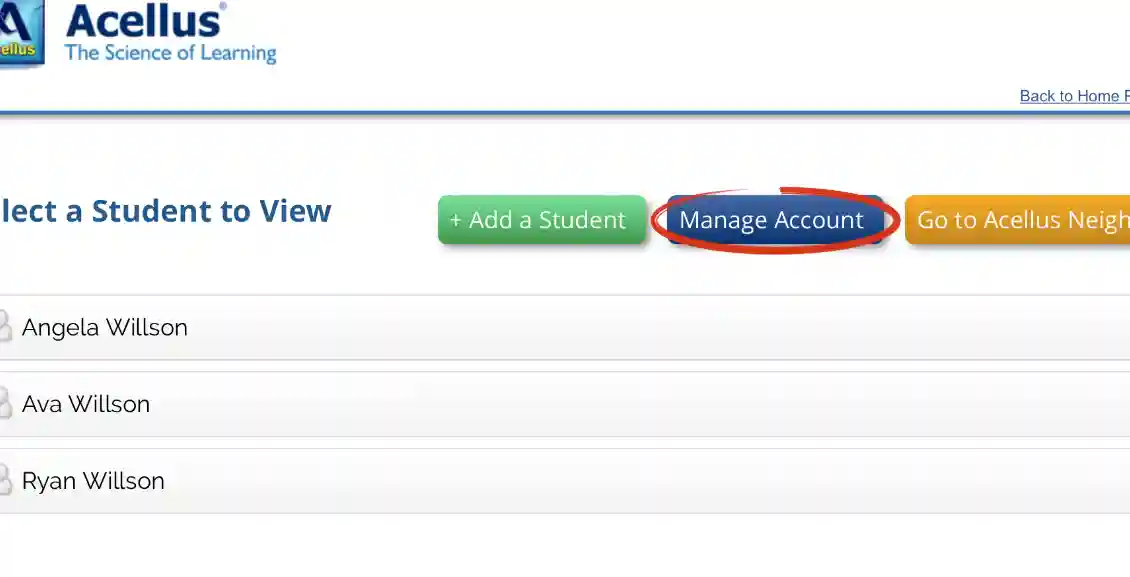 Below your student's name, you will see your current course selection listed. Select the Edit icon for the desired course.
**Note:  Enabling Tutoring Mode is done on a course by course basis.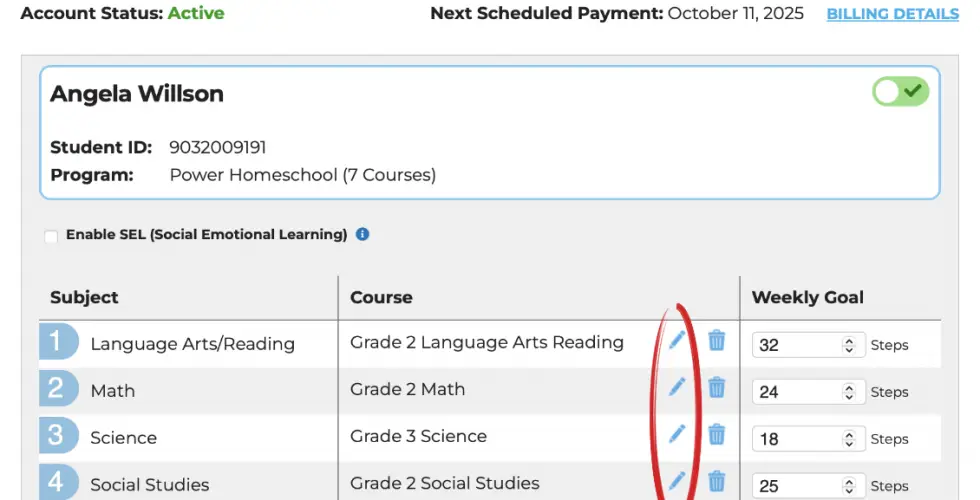 Now you will select the Settings icon in the top right, followed by selecting the gray toggle option for Tutoring Mode.