Keeping track of the hours your student has completed in each course is often important for reporting and record keeping.
To view the student hours report, log into your parent account and select a student.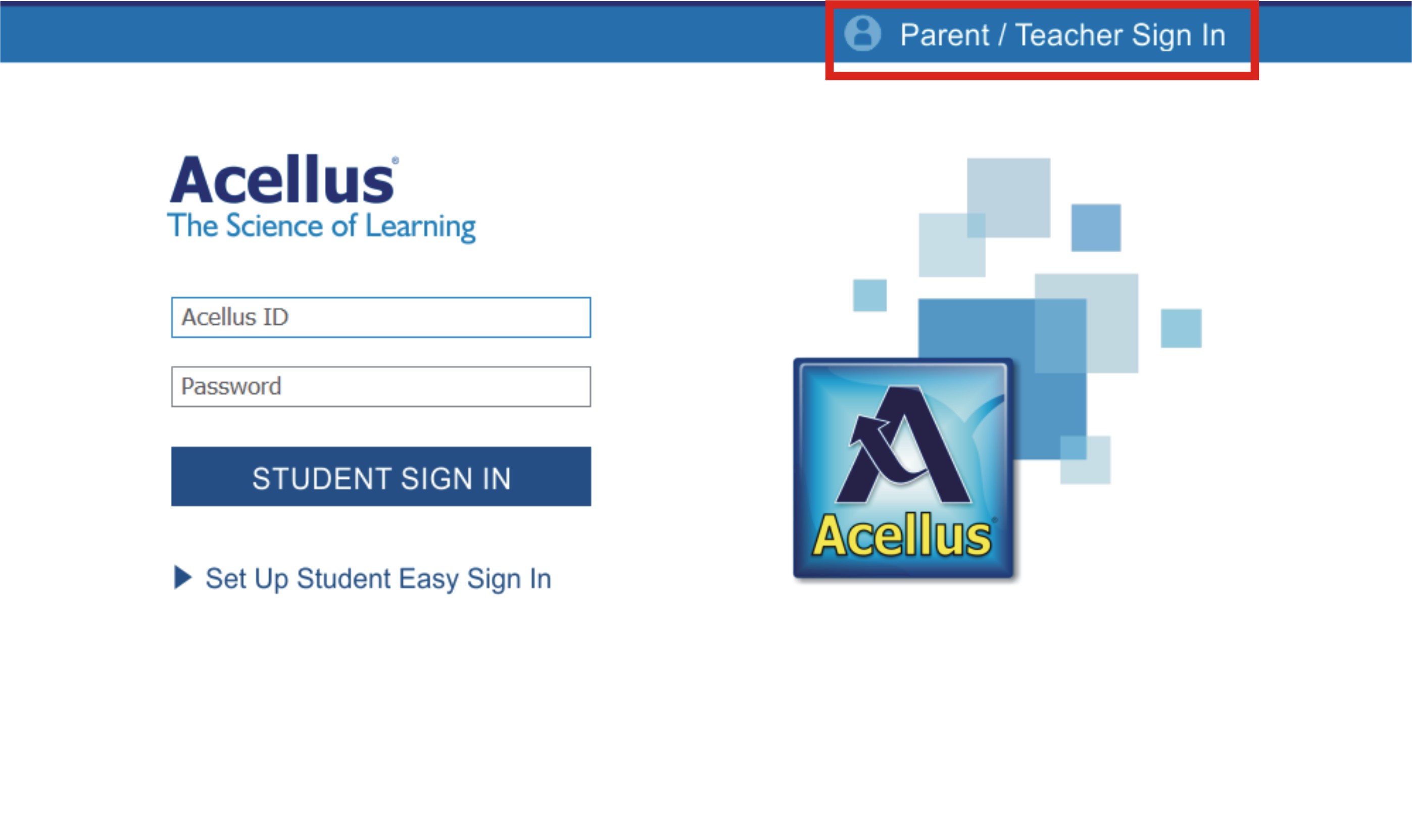 Click on the student hours icon in the menu at the top of the page.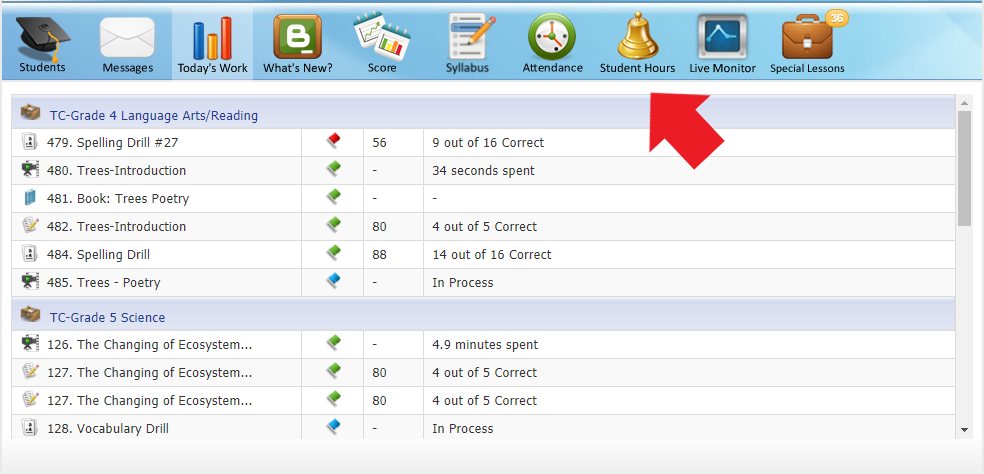 Next, select a month to view student hours. The report will show you how many hours your student spent working in each course as well as the total for each day.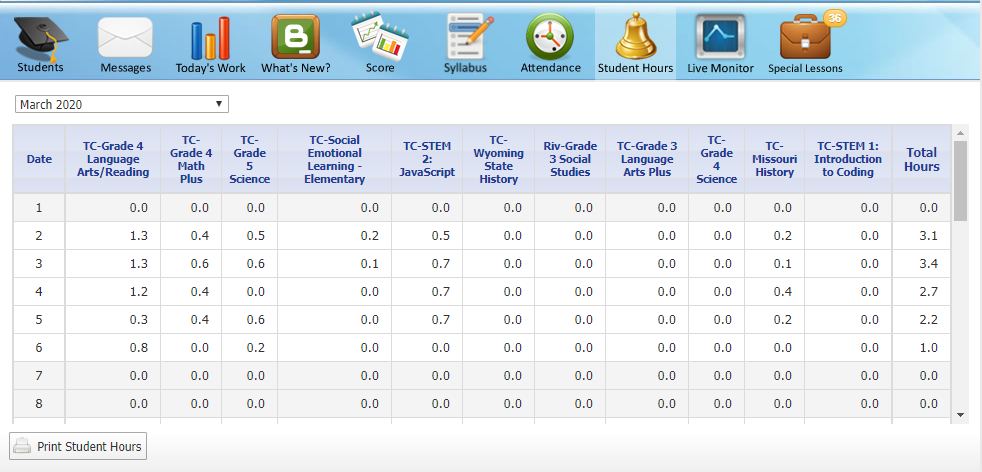 Scroll to the bottom section of the report to view how many hours your student worked for each month as well as the year.