NOTE: There is a $10 fee to switch between programs for a student (e.g. switching from $10/month to $25/month). Switching between programs will not change the paid-thru-date of your account. Your next scheduled payment will be at the higher (or lower) rate based on the new program you have selected.
Log into your parent account. Select the "Manage Account" button.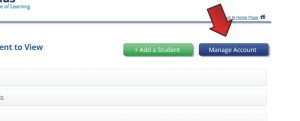 Use the "edit" option  by your student's information.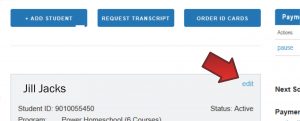 Select the program you would like to switch to and click 'save.'
You will be taken to an authorize payment page to charge select a payment of $10.
Once the payment has been processed, your student will be enrolled in the new program selected.