Adding an Additional Student
After a parent account is set up in Power Homeschool you will have the ability to add additional students.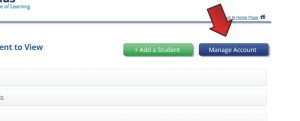 Select "Add Student" in the upper left-hand corner of the screen.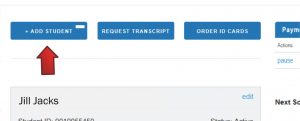 Enter your new student's information. Then select the courses you'd like them to begin taking.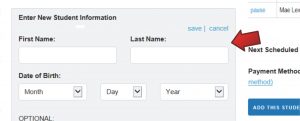 Once the information has been saved, select Add This Student under the Tuition Calculator.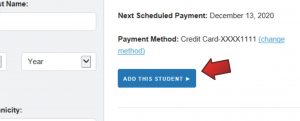 To activate the new student, you'll need to process a payment.
Note: All of the students on your account will be set to the same paid through date. You will be charged for all active students when this date is reached. This date will be listed under Next Scheduled Payment.